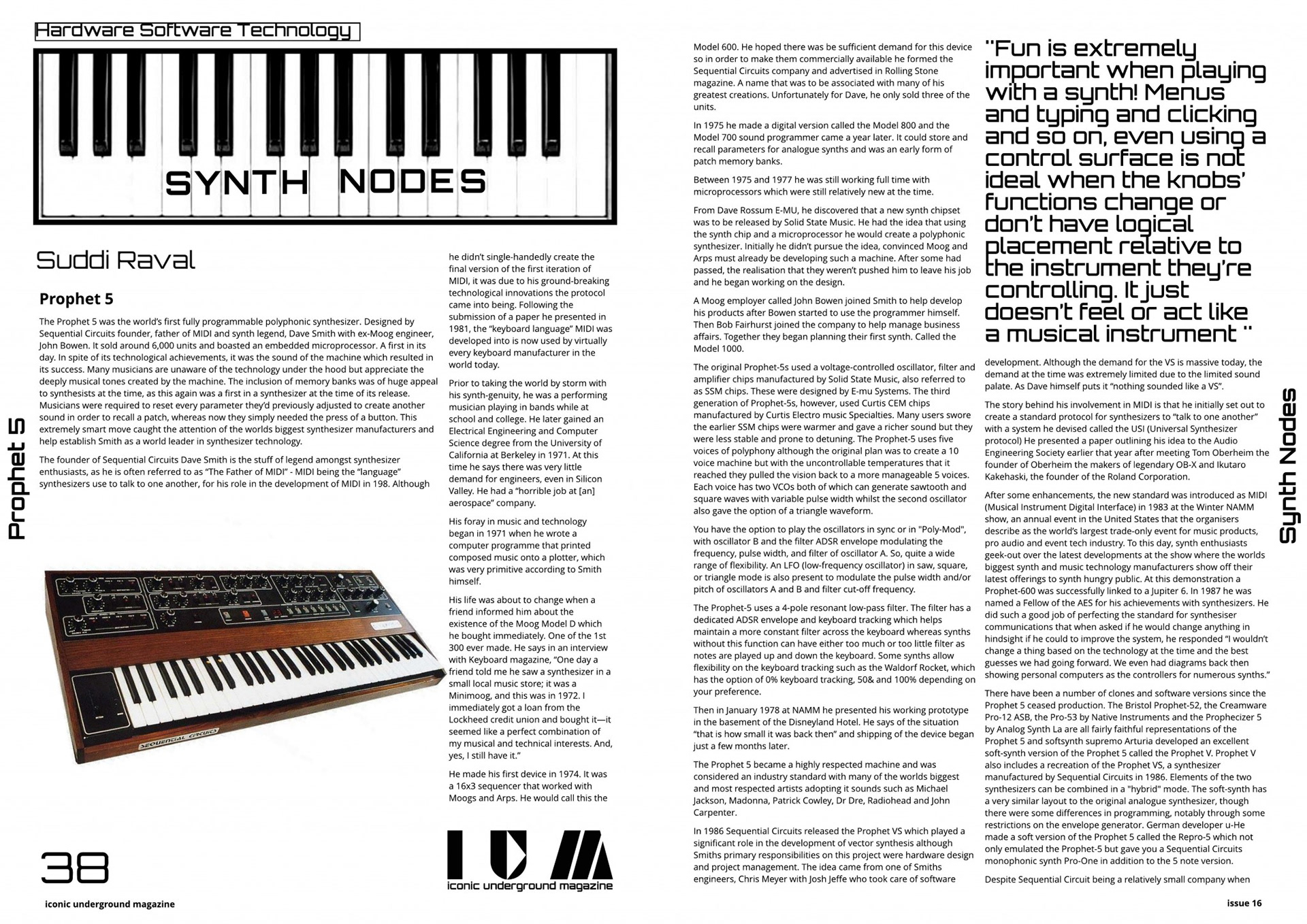 The Prophet 5 was the world's first fully programmable polyphonic synthesizer.
Designed by Sequential Circuits founder, father of MIDI and synth legend, Dave Smith with ex-Moog engineer, John Bowen. It sold around 6,000 units and boasted an embedded microprocessor.
A first in its day. In spite of its technological achievements, it was the sound of the machine which resulted in its success. Many musicians are unaware of the technology under the hood but appreciate the deeply musical tones created by the machine. The inclusion of memory banks was of huge appeal to synthesists at the time, as this again was a first in a synthesizer at the time of its release.
Read more here: